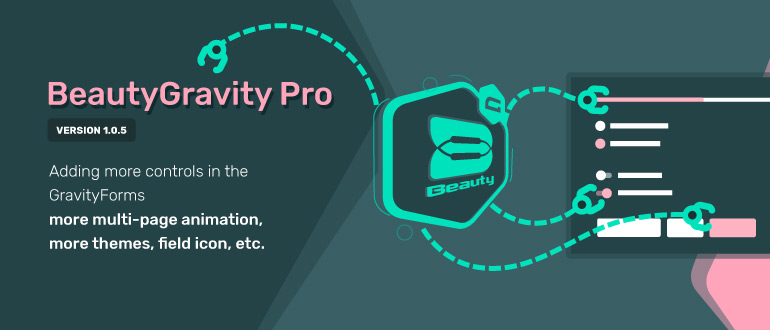 BeautyGravity Pro – Tooltip, Multi page Transition & Styling For Gravity Forms
Our plugin sets multi-step transition, range slider, field icon, bootstrap & material design & tooltip for gravity forms.In case you don't get feedback from the forms you put in your website add tooltips for Gravity Forms, describe your form fields, add page transitions or improve your form styling … to do so we recommend you BeautyGravity. One of the most highlighted features is the attractive animation used in The BeautyGravity which allows you to increase the influence on multi page forms and set theme for gravity forms. also by BeautyGravity You can add multipage transition for gravity forms and customize forms without coding, it adds a number of intuitive styling controls in the Gravity Forms that allow you to apply marvelous themes, field icons, tooltips, etc.
All Feature in one pack!
Take Full Control Over Your Forms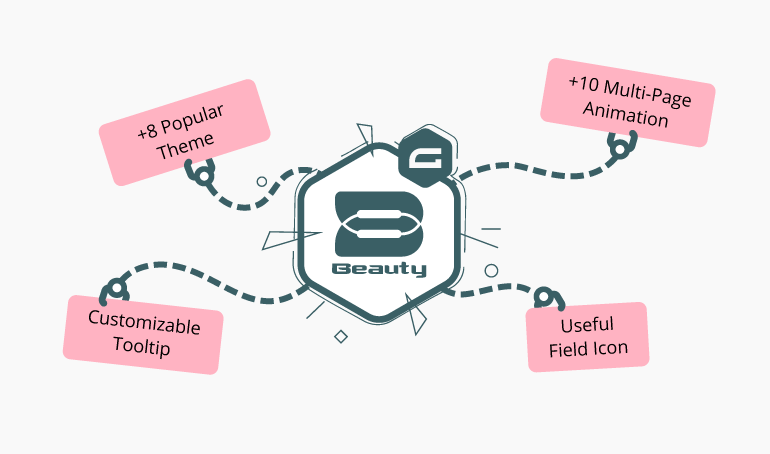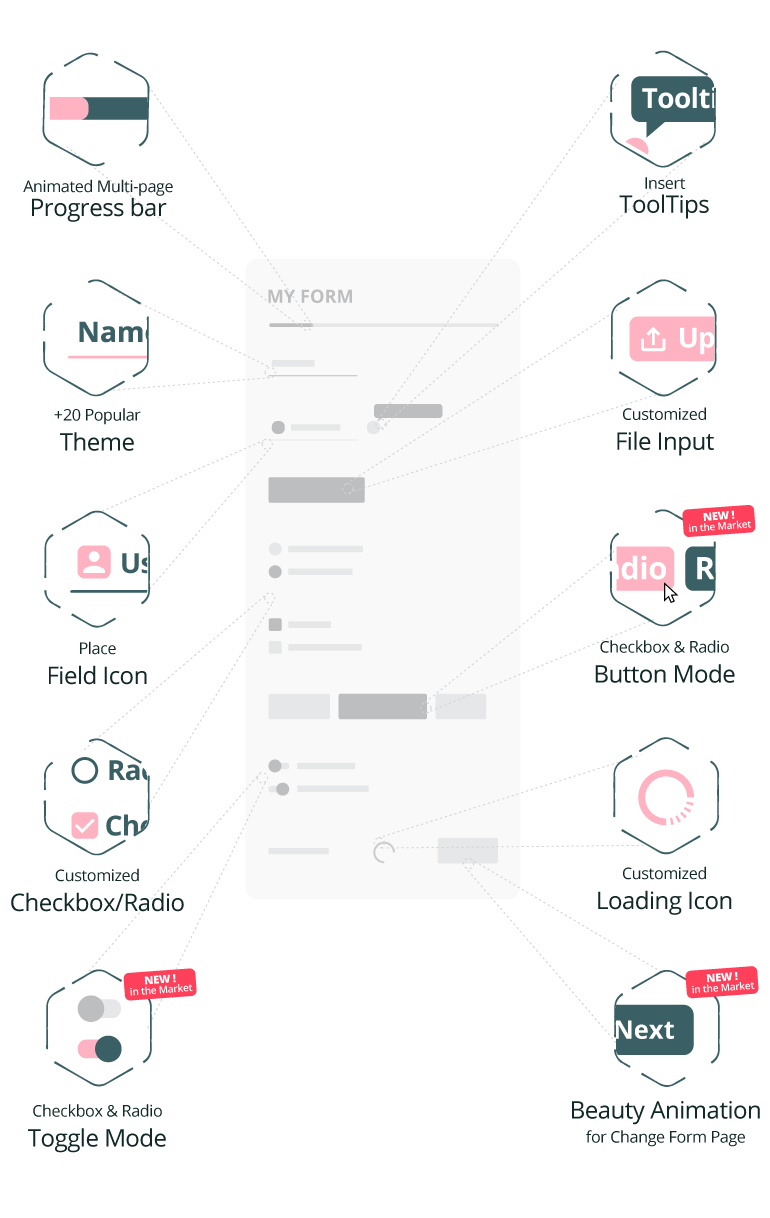 Free Vs. Pro Version Comparison
Multi Page Transitions
Multi Page Transitions
1 Transition
10+ Transitions
Forms Themes
Forms Themes
1 Theme
8+ Themes
Filds tooltip
Filds tooltip
1 Tooltip Style
8+ Tooltip Styles
Icon Filds
Icon Filds
Radio & checkbox Toggle Mode
Radio & checkbox Toggle Mode
Radio & checkbox Button Mode
Radio & checkbox Button Mode
Animated Progress Bar
Animated Progress Bar
Range Slider
Range Slider
Customized Loading
Customized Loading
Free Lifetime Update
Free Lifetime Update
Priority Support
Priority Support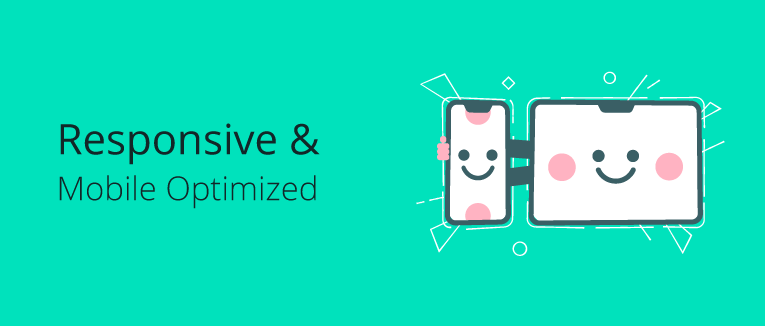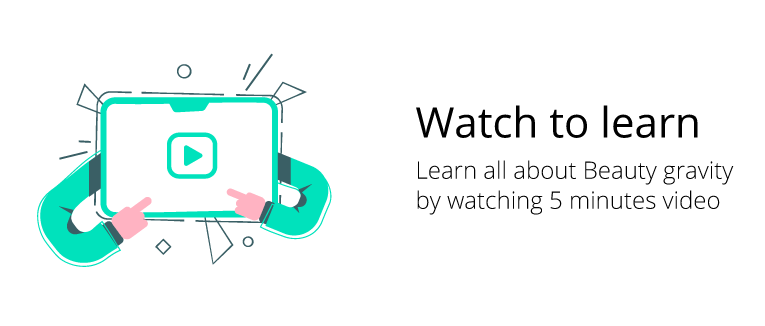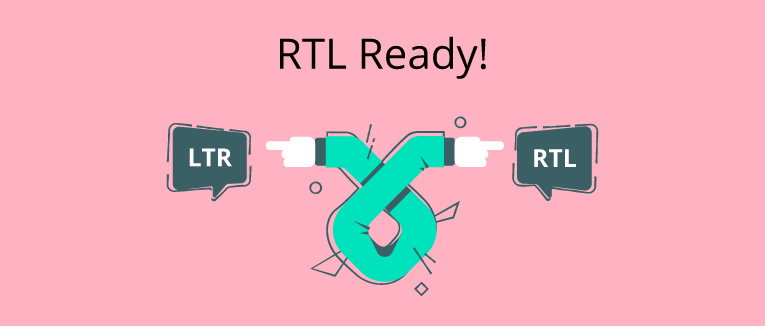 Browse All our
Stunning Multi-Page Animation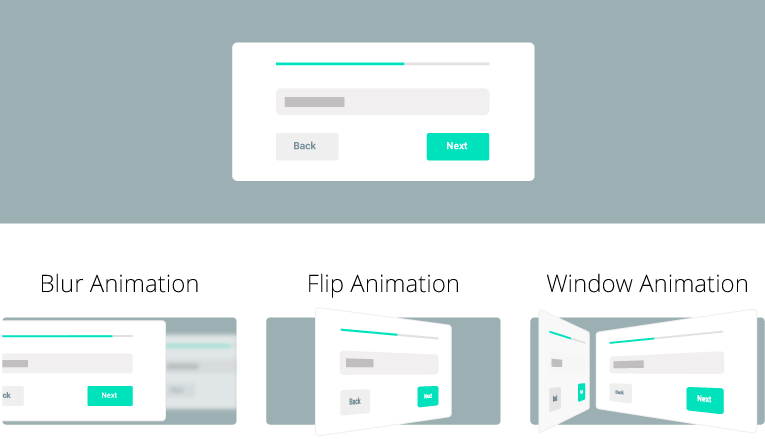 Highlighted Features
Gravity Forms multi page transitions
Mostly forms are long and boring witch has poor influence on the elegance of your website.
It's highly recommended to go for Gravity Forms multi step designing so that you'll be able to have an attractive display in your User Interface
Multi page forms with beautiful transition has more effect on users.
10+Transition for Multi Page Navigation in Gravity Forms
Slide animation, Fade animation, Window animation, Flip animation, Modern animation and plenty more…
8+ Gravity Forms themes
With Gravity Forms styling bring user friendly themes such as (material, flat, fluent, bootstrap, android, …) designs to your forms by a click not coding !
10+ Gravity Forms tooltips
You can change Gravity Forms description placement and use it as tooltip.
Functional tooltips in BeautyGravity give you the access to use tooltip instead of description field.
Add icon to Gravity Form fields
Adding icon to your field will definitely help your users for more apprehension in your forms.in BeautyGravity we have added this feature in an effort to nice looking of your UI & UX forms.
RTL Ready!
Only a few languages in the world use RTL text direction, but these languages cover over a billion people which is why BeautyGravity has added this to simplify it and greatly increase its responsibility.
Free Lifetime Update
We are happy to announce FREE lifetime update will let you download the most up-to-date BeautyGravity features as soon as it's published for all our users.
Priority Support
With Priority Support VIP users get elevated levels of support to help you keep your plugin running smoothly.
The sticking point is our VIP users have higher priority of support while free users have less, but there is absolutely nothing to worry about.
You have 24/7 access to a team of dedicated senior support engineers.
Other features
Form typography ( Change font size, font family )
Font size
Font family
Easy installation